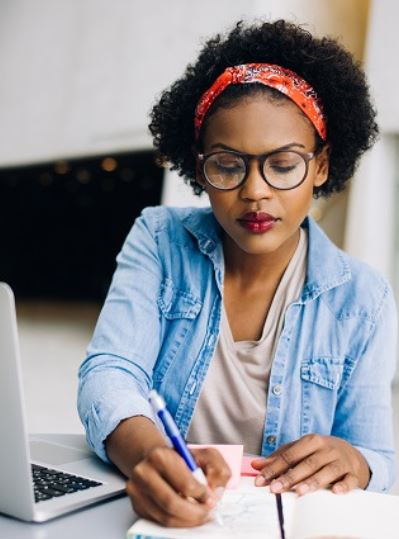 Great Writing Can Be Learned
The biggest myth many writers face is that great writers are born.
It's simply not true.
Writing is a skill that can be developed, just like any other.
At ProWritingAid Academy, you get a unique combination of:
Self-paced courses,
Live monthly writing challenges with daily exercises,
Exclusive live training workshops, and
Support and constructive feedback from a community of like-minded students and instructors
Your skills will grow as we guide you through our practical, systemic approaches to writing, editing, and publishing.
ProWritingAid Academy's combination of top-notch writing courses and support will provide the knowledge and accountability you need to get your ideas out into the world.
Find Your Writing Family


Writing doesn't have to be a solitary activity. In fact, being part of a writing community can inspire you, help you stick to your goals, and provide you with
support through those times when the words aren't flowing.


As a ProWritingAid Academy member, you get access to an exclusive community with bimonthly live training sessions and daily support. Check in with your crew each day to share your writing and celebrate your victories.


Join Monthly Writing Challenges
Each month, you'll take part in daily challenges that help you improve different parts of your novel and writing process.
These short daily exercises help you take action on your writing every day. Each month has a different theme, so you'll tackle different parts of your writing, plotting, and marketing process: from developing the emotional impact of your writing one month to building your author marketing plan the next.
"I've been surprised how much I've been getting out of the most unlikely exercises. I'm working with an unwieldy first draft and these tasks are highlighting areas I need to work on."
-Gavin R, ProWritingAid Academy Student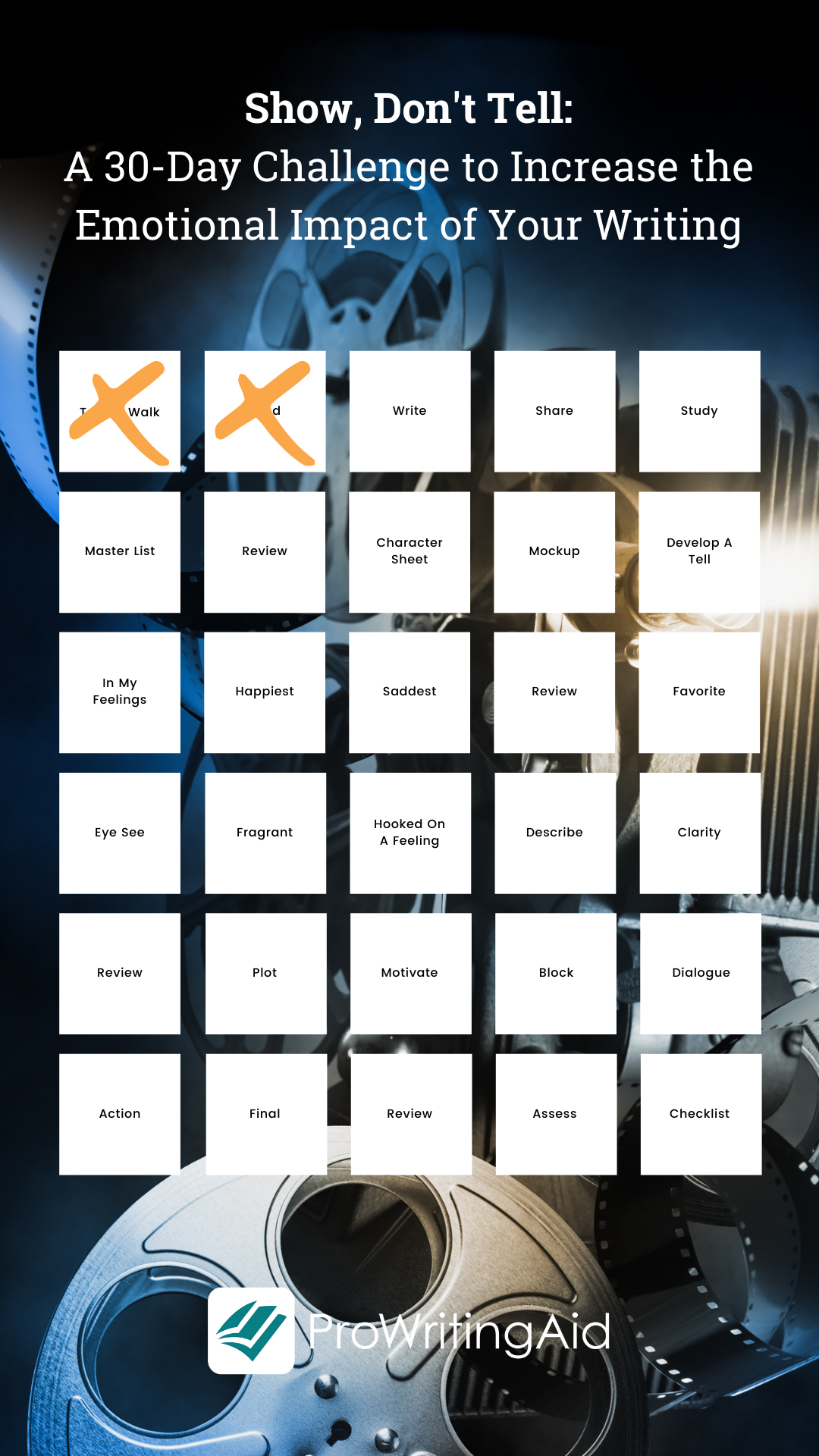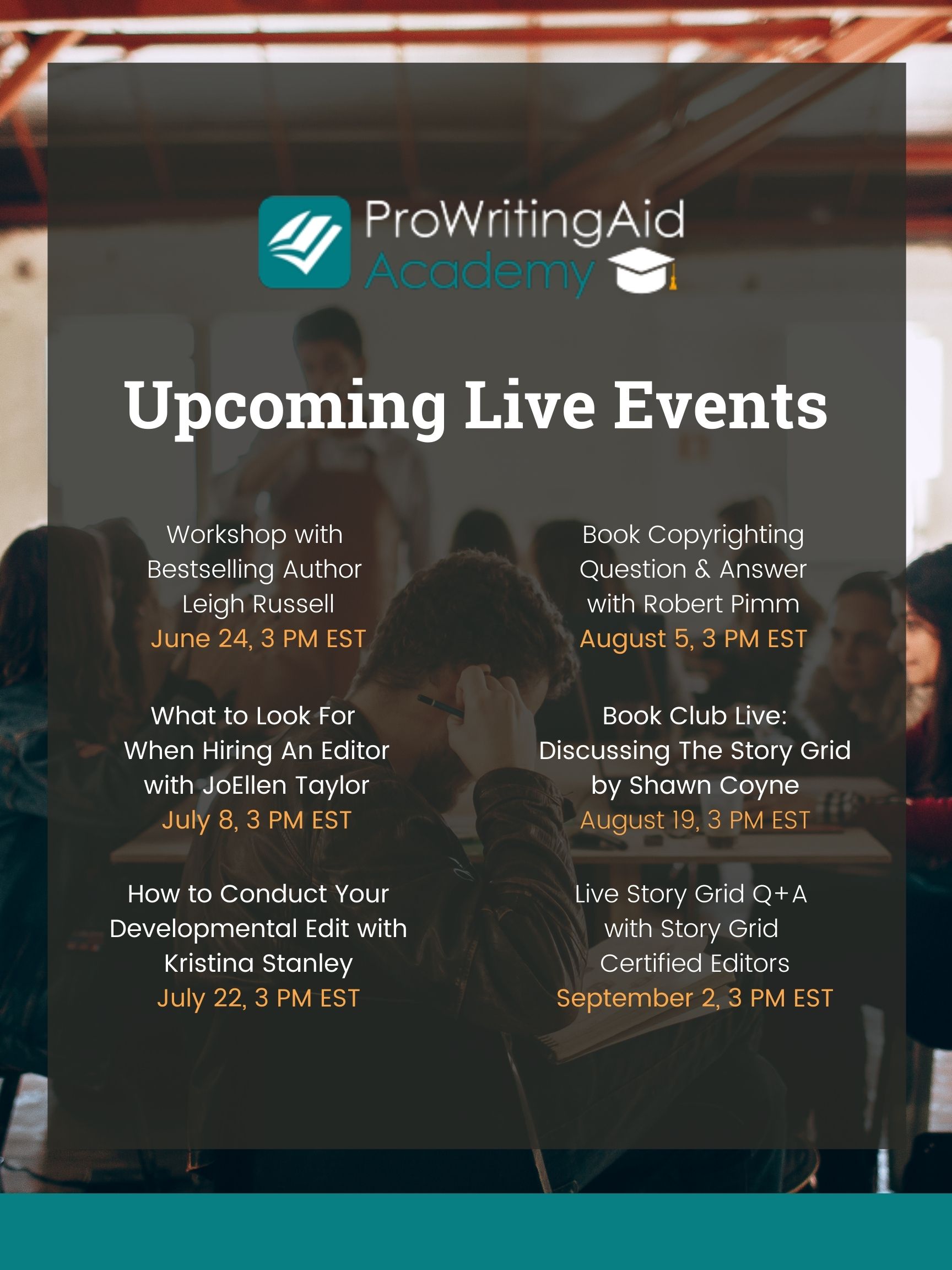 Participate In Exclusive Live Workshops
As part of the ProWritingAid Academy community, you get access to exclusive live events where you get to share your work, get in-person feedback, and get your questions answered from our team of experts.
These events will happen at least twice a month and are included in your ProWritingAid Academy subscription.
Here's What Our Students Have To Say:
All ProWritingAid Academy courses have been carefully constructed or reviewed by Hayley Milliman, ProWritingAid's Head of Education.
Hayley's experience as a curriculum developer, English teacher, a professional writer, and a published author means she understands how to become a successful writer.
"Hayley Milliman ran an incredible workshop for the 500 writers in our Wattpad Stars program. She is highly knowledgeable about how to present information effectively to an audience made up of different age groups, cultural backgrounds, and skill levels.
The writers were thrilled to have this type of support, and we were grateful to Hayley for a valuable and seamless experience."
-Irina Pintea, Creator Development Specialist, Wattpad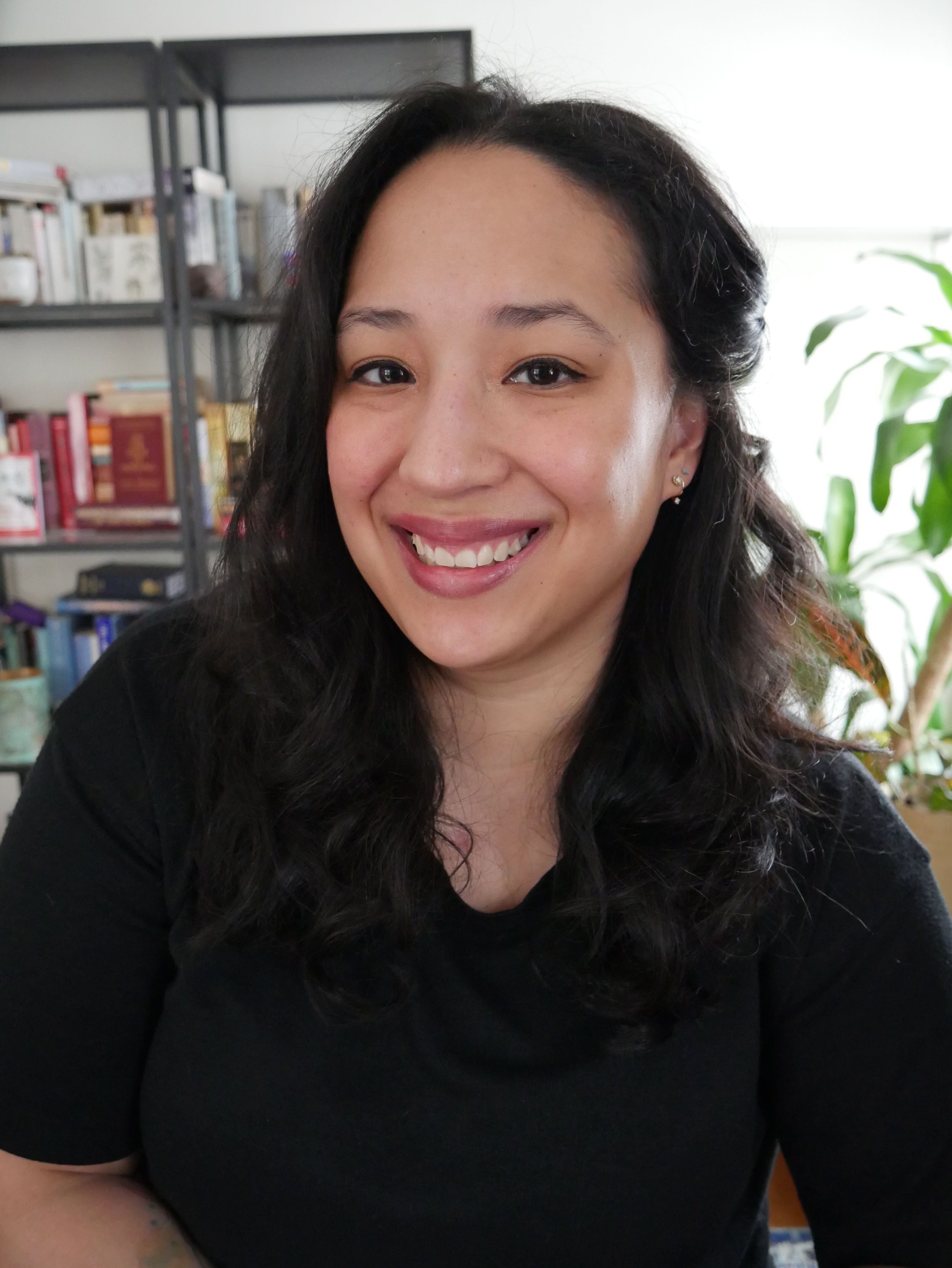 Your ProWritingAid Academy Course Library
Your ProWritingAid Academy Subscription includes all our keynote courses as well as several additional courses that will be added through out 2021.